medicine

med·i·cine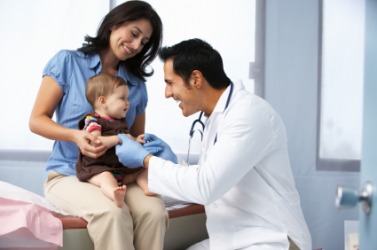 A doctor practices medicine.
noun
The definition of medicine is a drug or herb used to maintain health or treat a health issue.

An example of medicine is aspirin.

Medicine is defined as the science of diagnosing and preventing disease and of maintaining health.

An example of medicine is a pediatrician checking to make sure a child is healthy.
---
medicine
the science and art of diagnosing, treating, curing, and preventing disease, relieving pain, and improving and preserving health
the branch of this science and art that makes use of drugs, diet, etc., as distinguished esp. from surgery and obstetrics

any drug or other substance used in treating disease, healing, or relieving pain

Obs.

a drug or other substance used for other purposes, as a poison, love potion, etc.

among North American Indians,

any object, spell, rite, etc. supposed to have natural or supernatural powers as a remedy, preventive, protection, etc.
magical power
Origin of medicine
Old French from Classical Latin
medicina
from
medicus
: see medical
transitive verb
-·cined

,

-·cin·ing
to give medicine to; treat medicinally
take one's medicine
to endure just punishment or accept the results of one's action
---
medicine
noun
a. The science and art of diagnosing and treating disease or injury and maintaining health.

b. The branch of this science encompassing treatment by drugs, diet, exercise, and other nonsurgical means.

The practice of medicine.
A substance, especially a drug, used to treat the signs and symptoms of a disease, condition, or injury.
Something that serves as a remedy or corrective: medicine for rebuilding the economy; measures that were harsh medicine.

a. Shamanistic practices or beliefs, especially among Native Americans.

b. Something, such as a ritual practice or sacred object, believed to control natural or supernatural powers or serve as a preventive or remedy.
Origin of medicine
Middle English
from
Old French
from
Latin
medicīna
from
feminine of
medicīnus
of a doctor
from
medicus
physician
; see
medical
.
---
medicine

Verb
(third-person singular simple present medicines, present participle medicining, simple past and past participle medicined)
(rare, obsolete) To treat with medicine.
Origin
Middle English medicin, from Old French, from Latin medicÄ«na ("the healing art, medicine, a physician's shop, a remedy, medicine"), feminine of medicinus ("of or belonging to physic or surgery, or to a physician or surgeon"), from medicus ("a physician, surgeon"), from medeor ("I heal").
---