marketplace
mar·ket·place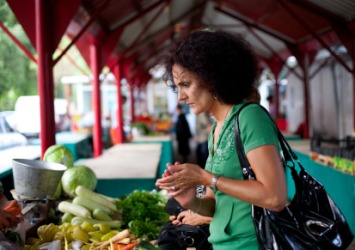 A woman shopping at a local marketplace.
noun
The definition of a marketplace is a place where things are sold.

An example of a marketplace is a local farmer's market.
---
marketplace
a place, esp. an open place, where goods are offered for sale
the world of commerce: often used fig.: the marketplace of ideas
---
marketplace
noun
An open area or square in a town where a public market or sale is set up.
The world of business and commerce.
A situation or place in which values, opinions, and ideas are put forward for debate or recognition: a marketplace for new ideas; the literary marketplace.
---
marketplace

Noun
(plural marketplaces)
The space, actual or metaphorical, in which a market operates.
---
marketplace - Computer Definition
---