iridescent
ir·i·des·cent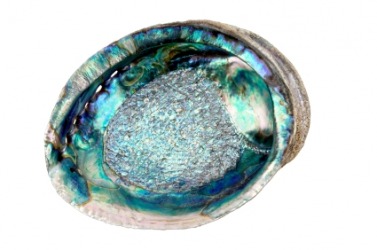 An iridescent abalone shell.
adjective
The definition of iridescent is something that has rainbow like colors.

An example of iridescent is the inside of an abalone shell.
---
iridescent
having or showing shifting changes in color or an interplay of rainbowlike colors, as when seen from different angles
Origin of iridescent
; from Classical Latin
iris,
rainbow ; from Gr, rainbow (see iris) + -escent
---
iridescent
adjective
Producing a display of lustrous, rainbowlike colors: an iridescent oil slick; iridescent plumage.
Brilliant, lustrous, or colorful in effect or appearance: "The prelude was as iridescent as a prism in a morning room" (Carson McCullers).
Related Forms:
iridescent
buprestid beetle
Sternocera sternicornis
---
iridescent
Adjective
(comparative more iridescent, superlative most iridescent)
---