England

Eng·land
---
England
division of the United Kingdom of Great Britain & Northern Ireland, occupying most of the S half of the island of Great Britain: 50,637 sq mi (131,149 sq km); cap. London

England & Wales, considered an administrative unit
Origin of England
Middle English
Englonde, Yngelonde
(with vowel change as in wing from Middle English
weng
) from Old English
Engla land
, literally , land of the Angles (as opposed to the Saxons), hence England: see Angle
---
England
A division of the United Kingdom, in the southern part of the island of Great Britain. Inhabited in prehistoric times by Celtic peoples, it was subsequently invaded by Romans, Angles, Saxons, Jutes, Danes, and Normans. Acts of union joined England with Wales in 1536, with Scotland in 1707 to create the political entity of Great Britain, and with Ireland in 1801 to form the United Kingdom. London is the historic capital and the largest city.x
---
england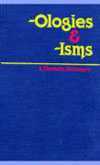 Anglist
an authority on England, its language, or its literature.
Anglomania
an extreme devotion to English manners, customs, or institutions.
Anglophilia
great admiration for England and things English. —
Anglophile
,
n., adj
.
Anglophobia
a hatred or fear of England and things English. —
Anglophobe
,
n., adj
.
Englishry
1
. the state or condition of being English, especially by birth.
2
. a population outside of England that is English or of English descent.
heptarchy
English History
. the seven principal concurrent early English kingdoms. —
heptarch
,
n
. —
heptarchic
,
heptarchical
,
heptarchal
,
adj
.
squirearchy
the squires or landed gentry as a class.
---
england

Proper noun
The region of the island of Great Britain which is to the east of Wales and the south of Scotland; one of the constituent countries of the United Kingdom.
A habitational surname​.
Usage notes
Outside the United Kingdom, and even sometimes in England itself (especially historically; less often now), the term "England" often refers to the United Kingdom as a whole. This use is sometimes considered offensive, especially by residents of the other constituent countries of the UK.
Anglo-
Church of England
New England
think of England
---