emulate

em·u·late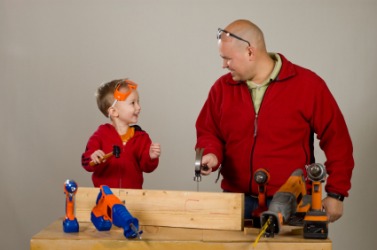 A little boy trying to emulate his father.
verb
Emulate is defined as to copy or imitate.

An example of emulate is a little boy trying to be like his father.
---
emulate
transitive verb
-·lat·ed

,

-·lat·ing
to try, often by imitating or copying, to equal or surpass
to imitate (a person or thing admired)
to rival successfully

Comput.

to use an emulator to perform the functions of
Origin of emulate
from Classical Latin
aemulatus
, past participle of
aemulari
from
aemulus
, trying to equal or excel from Indo-European base an unverified form
ai-
to give, accept, take from source Classical Greek
ainymai
, take
---
emulate
transitive verb
em·u·lat·ed, em·u·lat·ing, em·u·lates
To strive to equal or excel, especially through imitation: an older pupil whose accomplishments and style I emulated.
To compete with successfully; approach or attain equality with.
Computers To imitate the function of (another system), as by modifications to hardware or software that allow the imitating system to accept the same data, execute the same programs, and achieve the same results as the imitated system.
Origin of emulate
Latin
aemulārī
aemulāt-
from
aemulus
emulous
; see
emulous
.
Related Forms:
---
emulate

Verb
(third-person singular simple present emulates, present participle emulating, simple past and past participle emulated)
(now rare) To attempt to equal or be the same as.
(computing) of a program or device: to imitate another program or device
Adjective
(comparative more emulate, superlative most emulate)
(obsolete) Striving to excel; ambitious; emulous.
Origin
From the Latin aemulātiō ("strive").
---
emulate - Computer Definition
To imitate the operation of another device or platform. It enables another digital standard to be processed by equipment that normally deals with its own native format or protocol. See emulator.
---