embankment

em·bank·ment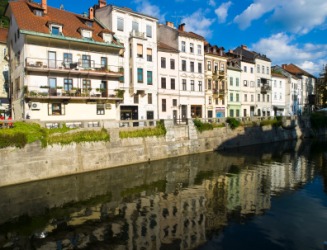 Picturesque buildings on a river embankment.
noun
The definition of an embankment is an area of material used to support a roadway or to hold back water.

An example of an embankment is a barge of sand that prevents ocean water from flowing into the streets.
---
embankment
the act or process of embanking
a bank of earth, rubble, etc. used to keep back water, to hold up a roadway, or as part of a fortification
---
embankment
noun
The act of embanking.
A mound of earth or stone built to hold back water or to support a roadway.
---
embankment

Noun
(plural embankments)
---