noun
The definition of a breakwater is a barrier built in a body of water to break the force of waves and protect surrounding land.

A rock wall built into an ocean to catch the waves so they don't destroy homes on the shore is an example of abreakwater.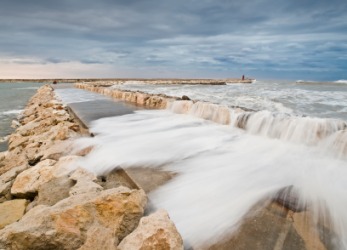 Waves crashing against a breakwater to a seaport.
---
breakwater
---
breakwater
---
breakwater
---