electricity

e·lec·tric·i·ty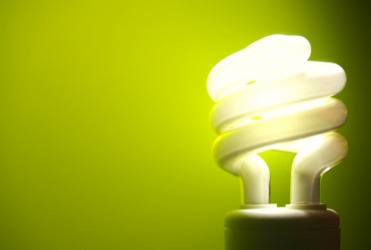 A bulb powered by electricity.
noun
Electricity is defined as the effects of an electric charge.

An example of electricity is the force that powers a light bulb.
An example of electricity is lightning.
An example of electricity is static electricity, the buildup of electric charges on an object's surface.
---
electricity
a property of certain fundamental particles of all matter, as electrons (negative charges) and protons or positrons (positive charges) that have a force field associated with them and that can be separated by the expenditure of energy: electrical charge can be generated by friction, induction, or chemical change and is manifested by an accumulation of electrons on an atom or body, constituting a negative charge, and a loss of electrons, constituting a corresponding positive charge

an electric current
an electric charge

the branch of physics dealing with electricity
electric current supplied as a public utility for lighting, heating, etc.
strong emotional tension, excitement, etc.
Origin of electricity
see electric
---
electricity
noun
a. The physical phenomena arising from the behavior of electrons and protons that is caused by the attraction of particles with opposite charges and the repulsion of particles with the same charge.

b. The physical science of such phenomena.

Electric current used or regarded as a source of power.
Intense, contagious emotional excitement.
---
electricity

Noun
(usually uncountable, plural electricities)
---
electricity - Computer Definition

From the Greek elektor, meaning shining or the sun. A fundamental form of energy created by the movement of electrons (negative charges), protons, or positrons (positive charges) and generating current. See also current.
---
The flow of electrons in a circuit. The speed of electricity is the speed of light (approximately 186,000 miles per second or 300,000,000 meters per second). In a wire, it is slowed due to the resistance in the material. Its pressure, or force, is measured in "volts," and its flow, or current, is measured in "amperes" or simply "amps." The amount of work it produces is measured in "watts" (amps X volts).
---