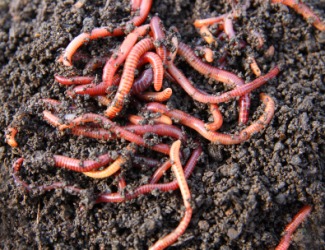 A pile of earthworms.
---
earthworm
noun
any of a number of oligochaetous worms that burrow in the soil, esp. any of a genus (Lumbricus) very important in aerating and fertilizing the soil
---
earthworm
noun
Any of various terrestrial annelid worms of the class Oligochaeta, especially those of the family Lumbricidae, that burrow into and help aerate and enrich soil.
---
earthworm
Noun
(plural earthworms)
A worm of the Lumbricidae family, or, more generally, of the Lumbricina suborder.
(figuratively) A contemptible person.
(figuratively) Death.
---