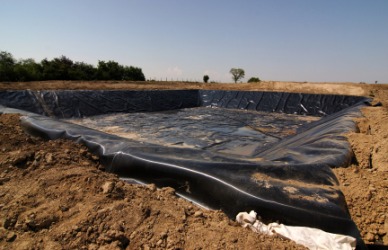 Earthwork around a new landfill.
---
earthwork
noun
an embankment made by piling up earth, esp. as a fortification

Engineering

the work of excavating or building embankments
a work of art, usually massive in scale, incorporating a natural feature of an area, as a groove sculpted into a desert mesa or a wheat field planted in geometric patterns
---
earthwork
noun
An earthen embankment, especially one used as a fortification. See Synonyms at bulwark.
Engineering Excavation and embankment of earth.
A work of art made by altering an area of land or a natural geographic feature, especially on a large scale.
---
earthwork
---