noun
The definition of a dragonfly is a flying insect with two pairs of narrow wings and a long slender body.

An example of a dragonfly is the Green-eyed Hawker.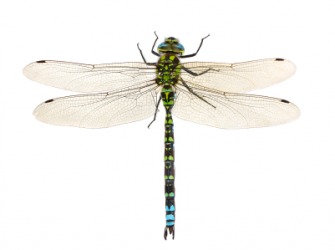 The dragonfly is sometimes called the devil's darning needle.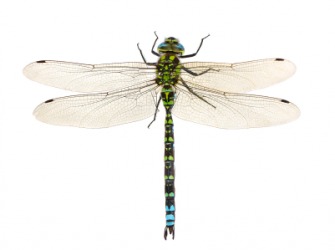 The devil's darning needle is a dragonfly.
---
dragonfly definition by Webster's New World
noun
pl.
dragonflies
any of an order (Odonata) or suborder (Anisoptera) of large insects, harmless to people, having narrow, transparent, net-veined wings and feeding mostly on flies, mosquitoes, etc. while in flight
Webster's New World College Dictionary Copyright © 2010 by Wiley Publishing, Inc., Cleveland, Ohio. Used by arrangement with John Wiley & Sons, Inc.
---
dragonfly definition by American Heritage Dictionary
noun
Any of various large insects of the order Odonata or suborder Anisoptera, having a long slender body and two pairs of narrow, net-veined wings that are usually held outstretched while the insect is at rest. Also called regionally darner, darning needle, devil's darning needle, ear sewer, mosquito fly, mosquito hawk, needle, skeeter hawk, snake doctor, snake feeder, spindle.
Regional Note:
Regional terms for the dragonfly are numerous—the
Dictionary of American Regional English
lists nearly 80 of them. The greatest variety of terms is to be found in the South, where the most widespread term is
snake doctor
(a name based on a folk belief that dragonflies take care of snakes). The Midland equivalent is
snake feeder.
Speakers from the Lower South and the Mississippi Valley, on the other hand, are more likely to refer to the same insect as a
mosquito fly, mosquito hawk,
or, in the South Atlantic states, a
skeeter hawk.
The imagery outside the South often alludes to the insect's shape rather than its behavior or diet: speakers in the West, Upper North, and New England call it a
darner, darning needle,
or, less commonly, a
devil's darning needle,
and those in the Upper North also refer to it just as a
needle;
those in Coastal New Jersey, a
spindle;
and those in the San Francisco Bay area, an
ear sewer,
that is, a creature that sews up your ears.