china

chi·na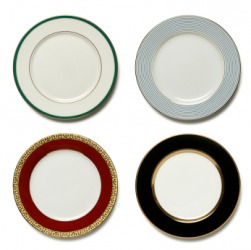 Four china plates.
noun
The definition of china means dishware made of porcelain or earthenware.

An example of china is a porcelain plate used for special occasions.

China is a country in Asia.

An example of China is the country with the capital of Beijing.
---
china
porcelain or any ceramic ware like porcelain
dishes, ornaments, etc. made of china
any earthenware dishes or crockery
Origin of china
after China, where first produced
China
country in E Asia: before 1912, the Chinese Empire: 3,705,407 sq mi (9,596,960 sq km); cap. Beijing

officially called the

People's Republic of China

since 1949

this country variously from 1912 until the Kuomintang party fled to Taiwan in 1949
---
china
noun
High-quality porcelain or other ceramic ware, originally made in China.
Porcelain or earthenware used for the table.
Origin of china
Variant of earlier
chiney
from
Persian
chīnī
Chinese
from
chīn
China
ultimately of Chinese origin
akin to
Mandarin
Qín
; see
Qin
.
---
china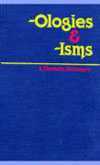 Chinamania
an obsession with China and things Chinese.
chinoiserie
anything typically Chinese or made in a Chinese manner.
Confucianism
the philosophy and doctrines espoused by Confucius, 5th century B.C. Chinese philosopher and mor al teacher.
Fohism, Foism
the predominant Chinese form of Buddhism, Foh being the Chinese name for Buddha. —
Fohist
,
n
.
Maoism
1.
the political and social theories and policies of Mao Zedong (1893-1976), Chinese communist leader, especially with regard to revolution and agrarian reform.
2.
adherence to or belief in Mao's doctrines. —
Maoist
,
n., adj
.
Mohism
the doctrines of Mo-Tze, Chinese sage of the 5th century, B.C., who advocated government by an absolute monarch and universal love. —
Mohist
,
n., adj
.
Sinicism
1.
a trait or custom peculiar to the Chinese.
2.
the use in another language of a Chinese word, idiom, or expression.
Sinology
the branch of anthropology that studies Chinese culture. —
Sinologist, Sinologue
,
n
. —
Sinological
,
adj
.
---
china

Noun
(countable and uncountable, plural chinas)
Origin
After the country China.
Noun
(plural chinas)
(Cockney rhyming slang, countable) Mate (i.e., friend).

All right, me old china?
Proper noun
A country in East Asia, officially named the People's Republic of China (中华人民共和国).
A region in East Asia comprising the areas governed by the People's Republic of China and the Republic of China (Taiwan).
The civilization of the Chinese people.
---