caretaker

care·tak·er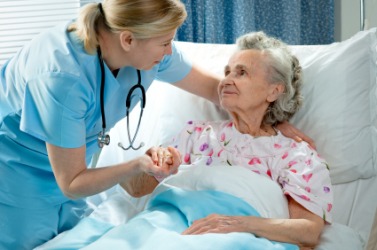 This nurse is acting as caretaker for her elderly patient.
adjective
The definition of caretaker is having power that is not permanent.

An example of caretaker used as an adjective is in the phrase "caretaker director," which means a temporary director.
noun
Caretaker is defined as a person who tends to someone or something.

An example of a caretaker is a nurse who assists the elderly.
---
caretaker
a person hired to take care of something or someone, esp. of a house, estate, etc. for an owner who is not always in residence; custodian
a person temporarily carrying out the duties as of an office
a person who takes care of someone else; often, specif., caregiver
holding power temporarily; interim: a caretaker government
---
caretaker
noun
One that is employed to look after or take charge of goods, property, or a person; a custodian.
One that temporarily performs the duties of an office: The government resigned, but the premier served as caretaker until new leaders could be elected.
---
caretaker

Noun
(plural caretakers)
Someone who takes care of a place or thing; someone looking after somewhere, or with responsibility for keeping a place in good repair.
Adjective
(not comparable)
Temporary, on a short term basis.

Johnson had to be drafted in as the caretaker manager after Hewlett resigned without warning the day before the final.
---