caregiver

care·giv·er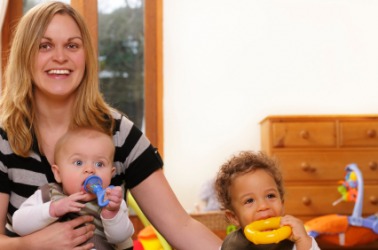 This woman is acting as caregiver to these two children.
noun
The definition of a caregiver is a person who cares for someone who isn't able to take care of himself.

An example of caregiver is a babysitter.
---
caregiver
a person who takes care of someone requiring close attention, as a young child or an invalid
---
caregiver
noun
An individual, such as a physician, nurse, or social worker, who assists in the identification, prevention, or treatment of an illness or disability.
An individual, such as a family member or guardian, who takes care of a child or dependent adult.
Related Forms:
care′giv′ing

adjective

noun
---
caregiver

Noun
(plural caregivers)
Alternative spelling of care-giver.
---