noun
The definition of carbon is a nonmetallic chemical element found in all natural element combinations and some man-made element combinations.

An example of carbon is the basic element found in coal.
An example of carbon is a basic matter found in dinosaur bones which is used to determine the age of the bone.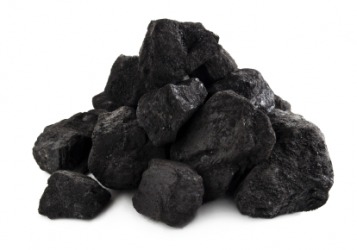 Carbon is the basic element found in coal.
---
carbon
noun
a nonmetallic chemical element found in many inorganic compounds and all organic compounds: diamond and graphite are pure carbon; carbon is the basic element in coal, coke, charcoal, soot, etc.: symbol, C; at. no., 6: a radioactive isotope () is used as a tracer in chemical and biochemical research, and, because of its half-life of 5,730 years and its presence in all carbon-containing matter, it is a means of dating archaeological specimens, fossils, etc.
a sheet of carbon paper
carbon copy
a stick of carbon used in an arc lamp
a carbon plate or rod used in a battery
Origin of carbon
French
carbone
; from Classical Latin
carbo
(gen.
carbonis
), coal ; from Indo-European base an unverified form
ker-
, to burn from source hearth
adjective
of, like, or treated with carbon
---
carbon
noun
Symbol C An abundant nonmetallic element that occurs in many inorganic and in all organic compounds, exists freely in amorphous, graphite, and diamond forms and as a constituent of coal, limestone, and petroleum, and is capable of chemical self-bonding to form an enormous number of chemically, biologically, and commercially important molecules. Other significant allotropes include fullerenes and nanotubes. Atomic number 6; atomic weight 12.011; sublimation point 3,825°C; triple point 4,489°C; specific gravity of amorphous carbon 1.8 to 2.1, of diamond 3.15 to 3.53, of graphite 1.9 to 2.3; valence 2, 3, 4. See Periodic Table.
A carbon-containing gas, notably carbon dioxide, or a collection of such gases, especially when considered as a contributor to the greenhouse effect: plans for capturing and sequestering carbon produced by power plants.

a. A sheet of carbon paper.

b. A carbon copy.

Electricity

a. Either of two rods through which current flows to form an arc, as in lighting or welding.

b. A carbonaceous electrode in an electric cell.
Origin of carbon
French
carbone
, from Latin
carbō, carbōn-
,
a coal, charcoal
; see
ker-
3
in Indo-European roots.
Related Forms:
---
carbon
Noun
(countable and uncountable, plural carbons)
carbonade
carbonify
carbonigenous
Origin
From French carbone, coined by Lavoisier, from Latin carbō ("charcoal, coal"), from Proto-Indo-European *ker ("to burn"), see also Old English heorð ("hearth"), Old Norse hyrr ("fire"), Gothic (hauri, "coal"), Old High German harsta ("roasting"), Russian церен (ceren, "brazier"), Old Church Slavonic крада (krada, "hearth, fireplace"), Lithuanian kuriu ("to heat"), karstas ("hot") and krosnis ("oven"), Sanskrit कृष्ण ("burnt, black") and कूडयति ("singes"), Latin cremare ("to burn").
---
carbon - Computer Definition
---