Babylonia
[bab′ə lō′nē ə]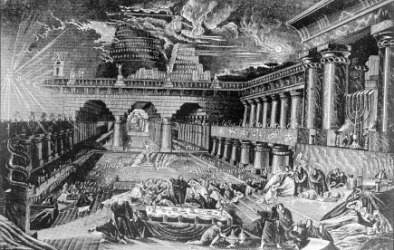 An engraving of the fall of Babylon.
---
Babylonia
ancient empire in SW Asia, in the lower valley of the Tigris & Euphrates rivers: it flourished c. 2100-689 and again, as Chaldea or "New Babylonia," c. 625-538
Origin of Babylonia
Classical Latin ; from Classical Greek
Babylōnia
; from
Babylōn
: see Babylon
---
Babylonia
An ancient empire of Mesopotamia in the Euphrates River valley. It flourished under Hammurabi and Nebuchadnezzar II but declined after 562 BC and fell to the Persians in 539.
---
Babylonia
---