noun
The definition of automation is the use of machines and technology to make processes run on their own without manpower.

An example or automation is the technology used in automobile assembly lines that limits the number of people required to build cars.
---
automation
the use of self-regulating machinery, electronic equipment, etc. to make a manufacturing system or process operate at greater speed and with little or no human intervention
the use of equipment or devices, esp. computers, in any system or process so as to improve its efficiency or effectiveness: automation in education
the science or technique of automating systems, processes, etc.
Origin of automation
automa(tic) + -tion
---
automation
noun
The automatic operation or control of equipment, a process, or a system.
The techniques and equipment used to achieve automatic operation or control.
The condition of being automatically controlled or operated.
Origin of automation
From
automatic
Related Forms:
---
automation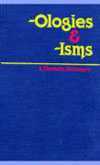 automobilism
the use or care of automobiles. —
automobilist,
n.
—
automobility,
n
.
bionics
1.
the science or study of how man and animals perform tasks and solve certain types of problems involving use of the body.
2.
the application of this study to the design of computer-driven and other automated equipment.
3.
the application of this study to the design of artificial limbs, organs, and other prosthetic devices. —
bionic,
adj.
computerese
the jargon or language typical of those involved with computers.
cybernetics
the comparative study of complex electronic devices and the nervous system in an attempt to understand better the nature of the human brain. —
cyberneticist,
n.
—
cybernetic,
adj.
robotics
the application of automated machinery to tasks traditionally done by hand, as in manufacturing.
robotism
the use of automated machinery or manlike mechanical devices to perform tasks. —
robotistic,
adj.
servomechanism
a closed-circuit feedback system used in the automatic control of machines, involving an error-sensor using a small amount of energy, an amplifier, and a servomotor dispensing large amounts of power. Also called
servo
. —
servomechanical,
adj.
---
automation

Origin
From automatic (coined by a Ford Executive Vice President Delmar S. Harder in the 40s)
See also:
automâtion
---
automation - Computer Definition
Replacing manual operations with electronics and computer-controlled devices. For example, "office automation" replaced manual typewriters, filing cabinets and paper appointment books with computer applications. Tape and disk libraries have been called "automation systems" because robotic arms pick cartridges out of a stacker and move them to the drives. Robots continue to replace human workers in factories; online learning displaces teachers and computer-based systems of all kinds are slowly but surely eliminating jobs. In time when driverless cars take off for public transportation, millions of jobs are expected to disappear around the globe. In the 21st century, educating and retraining people for high-tech employment is essential. See automator, robot, computer ethics, naming fiascos, automagic and automata theory.
---