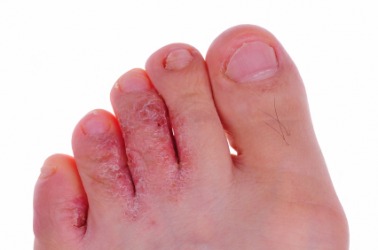 A foot infected with athlete's foot.
---
athlete's foot
a common fungous infection of the skin of the feet; ringworm of the feet
---
athlete's foot
noun
A contagious fungal skin infection caused by a species of Trichophyton or Epidermophyton that usually affects the feet, especially the skin between the toes, and is characterized by itching, blisters, cracking, and scaling; ringworm of the foot. Also called tinea pedis.
---
athlete's foot
---