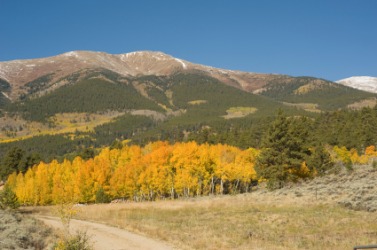 Artemisia, sagebrush, by the side of a country road.
Licensed from iStockPhoto
---
noun
any of a genus (Artemisia) of aromatic herbs or shrubs of the composite family, with small yellowish flowers, including wormwood and sagebrush
Origin: Classical Latin a plant of this genus ; from Gr: said to be named after Artemisia, wife of Mausolus, king of Caria
Webster's New World College Dictionary
Copyright © 2010 by Wiley Publishing, Inc., Cleveland, Ohio.
Used by arrangement with John Wiley & Sons, Inc.
---
noun
Any of various aromatic plants of the genus Artemisia in the composite family, having green or grayish foliage and usually numerous small discoid flower heads and including the mugwort, sagebrush, tarragon, and wormweed.
Origin: Middle English artemesie, mugwort, from Old French, from Latin artemisia, from Greek, wormwood, after Artemis (to whom it was sacred).
The American Heritage® Dictionary of the English Language
, 4th edition Copyright © 2010 by Houghton Mifflin Harcourt Publishing Company. Published by Houghton Mifflin Harcourt Publishing Company. All rights reserved.