adjective
The definition of angelic is heavenly or spiritual or like an angel in goodness and beauty.

Wings and a harp are examples of images that are considered to be angelic.
A baby's face is an example of something that is angelic.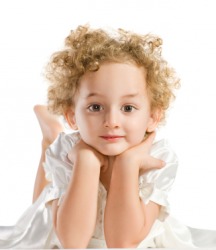 An angelic little girl.
---
angelic definition by Webster's New World
adjective
of an angel or the angels; spiritual; heavenly
like an angel in beauty, goodness, innocence, etc.
Origin: Ecclesiastical Late Latin angelicus ; from Classical Greek angelikos ; from angelos: see angel