alchemy

al·che·my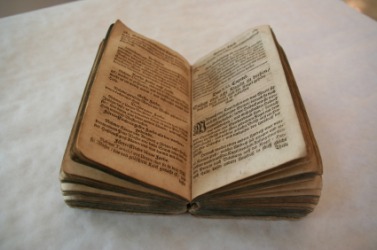 An old book of alchemy.
noun
Alchemy is defined as the process of taking something ordinary and turning it into something extraordinary, sometimes in a way that cannot be explained.

An example of using alchemy is a person who takes a pile of scrap metal and turns it into beautiful art.
When watching a movie and a wizard turns a toad into a beautiful woman, it is an example of alchemy.

The definition of alchemy is a type of science and philosophy from the Middle Ages which attempted to perform successful experiments of the unusual, such as trying to make gold from metals.

An example of alchemy are the scientists of the Middle Ages who tried to discover a way to use metals such as mercury and sulfur – to make interesting combinations and attempt to turn them into gold.
An example of alchemy are the scientists of today who use lasers in order to change aluminum and other metals to black, red, or a variety of other colors.
---
alchemy
an early form of chemistry, with philosophic and magical associations, studied in the Middle Ages: its chief aims were to change base metals into gold and to discover the elixir of perpetual youth
a power or process of changing one thing into another; esp., a seemingly miraculous power or process of changing a thing into something better
Origin of alchemy
Middle English
alchymie
from Old French
alchimie
from Medieval Latin
alchemia
from Arabic
al-k?miy?
? from Classical Greek
ch?meia
from uncertain or unknown; perhaps
Ch?mia
, old name for Egyptian from Egyptian
kmt
, literally , black (land); influenced, influence by folk-etym. associated, association with Classical Greek
cheein
, to pour: see found
---
alchemy
noun
A medieval chemical philosophy having as its asserted aims the transmutation of base metals into gold, the discovery of the panacea, and the preparation of the elixir of longevity.
A seemingly magical power or process of transmuting: "He wondered by what alchemy it was changed, so that what sickened him one hour, maddened him with hunger the next" ( Marjorie K. Rawlings )
Origin of alchemy
Middle English
alkamie
from
Old French
alquemie
from
Medieval Latin
alchymia
from
Arabic
al-kīmiyā'
al-
the
kīmiyā'
chemistry
(
from
Late Greek
khēmeia
) (
probably alteration of
khumeia
) (
from
Greek
khein, khu-
to pour
; see
gheu-
in Indo-European roots.) (
(influenced, owing to the reputation of Egyptian alchemists, by
Greek
Khēmiā
Egypt
) (
from
Egyptian
kmt
Egypt
) (
from feminine of
km
black, in reference to the black soil of the Nile valley)
)
Related Forms:
al·chem′i·cal al·chem′ic

adjective
---
alchemy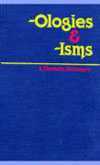 See also magic.
arcanum
the secret of life; a great elixir or remedy sought by the alchemists. See also
knowledge
.
elixir
1.
the hypothetical substance sought by alchemists that was believed to transform base metals into gold and give eternal life. Also called
philosopher's stone, elixir of life.
2.
Rare.
the quintessence or underlying principle. See also
remedies
.
Hermeticism1
1.
the occult concepts, ideas, or philosophy set forth in the writings of the hermeticists of the late Middle Ages and the early Renaissance.
2.
adherence to, belief in, or propagation of these concepts and ideas.
3.
Literature.
a symbolic and arcane style similar to that of the hermeticists, especially in the poetry of certain French symbolist poets.
Cf. hermetics
. —
hermeticist, hermetist,
n.
—
hermetic, hermetical,
adj.
hermeticism
1.
the ideas or beliefs set forth in the writings of Hermes Trismegistus.
2.
adherence to these ideas and beliefs.
hermetics
the occult sciences, especially alchemy.
Cf. Hermeticism1
. —
hermetist,
n.
—
hermetic, hermetical,
adj.
iatrochemistry
1.
originally, alchemy devoted to medicinal purposes, especially the alchemy of the period 1525-1660, influenced by the theories of Paracelsus.
2.
currently, chemistry for healing purposes. —
iatrochemist,
n.
spagyrist
an alchemist.
transmutation
the process or act of change, especially from one thing to another, as the change from base metal to gold, pursued by the alchemists. —
transmutationist,
n.
—
transmutative,
adj.
transmutationist
an alchemist who believed that, in one of several ways, it was possible to change less valuable elements into silver or gold.
---
alchemy

Noun
(countable and uncountable, plural alchemies)
(uncountable) The ancient search for a universal panacea, and of the philosopher's stone, that eventually developed into chemistry.
(countable) The causing of any sort of mysterious sudden transmutation.
(computing, slang, countable) Any elaborate transformation process or algorithm.
Origin
From Old French alkimie, arquemie (French alchimie), from Medieval Latin alkimia, from Arabic الكيمياء (al-kīmiyā'), ال (al, "the") + from Ancient Greek χημεία (khēmeia) or χυμεία (chēmeia or chymeia) originally "a mingling, infusion, juice, liquid, as extracted from gold" and later "alchemy", perhaps from Χημία (Chēmia, "black earth (ancient name for Egypt)") and/or χυμός (chymos, "juice, sap"). (Compare Spanish alquimia and Italian alchimia).
---
alchemy - Computer Definition

An early, unscientific form of chemistry practiced in the Middle Ages with aims including turning base metals into gold and discovering the elixir of perpetual youth, a universal cure for disease, and a universal solvent. Many alchemists were intelligent, well-meaning men and even distinguished scientists. Sir Isaac Newton, for example, was an alchemist. Pair-gain technologies such as ADSL do not involve alchemy, although sometimes they are characterized as turning copper into gold. See also pair-gain.
---