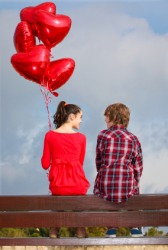 The word love is an abstract noun.
noun
The definition of an abstract noun is a word with no physical object or tangible concept attached to it.

The word love is an example of something that would be described as an abstract noun since love can't be picked up or carried away and it is hard to define in clear terms that people would agree on.
---
abstract-noun

Noun
(plural abstract nouns)
---