abortion

a·bor·tion

noun
The definition of abortion is when a pregnancy ends abruptly, either voluntarily or involuntarily, and the fetus is expelled from the womb before it can live on its own.

Types of Abortions

Spontaneous and Induced Abortions

Spontaneous - An abortion that occurs naturally without any medical intervention when there is a physical problem with a pregnancy is called a spontaneous abortion or a miscarriage

Induced - An abortion that is the result of any procedure done by a licensed physician or someone under the supervision of a licensed physician to purposefully end a pregnancy is called an induced abortion.

Within the broader area of induced abortions, there are two basic classifications:

Therapeutic abortion
Elective abortion

Therapeutic Abortion

A therapeutic abortion is done to:

Save the life of a pregnant woman
Preserve a pregnant woman's mental or physical health
Terminate a pregnancy that would result in a child with a fatal congenital disorder
Selectively reduce the number of fetuses born as the result of a high-risk multiple pregnancy

Elective Abortion

An elective abortion is an abortion performed for any other reason - most commonly occurring after contraceptive failure results in an unplanned pregnancy.

Legal Aspects

In the United States, Roe v. Wade is the law that makes it legal for a woman to obtain a medically induced abortion at any point before the fetus becomes viable. This is generally considered to be seven months or 28 weeks, but may occur as early as 24 weeks.

An example of an abortion is a miscarriage.
---
abortion
any spontaneous expulsion of an embryo or a fetus before it is sufficiently developed to survive; miscarriage
any deliberate procedure that removes, or induces the expulsion of, a dead embryo or fetus or a living embryo or fetus with the purpose of causing its death

an aborted embryo or fetus
anything immature and incomplete or unsuccessful, as a deformed creature, a badly developed plan, etc.

Biol.

arrest of development
an organ whose development has been arrested
Origin of abortion
Classical Latin
abortio
: see abort
---
abortion
noun
a. Induced termination of a pregnancy with destruction of the embryo or fetus.

b. Any of various procedures that result in the termination of a pregnancy. Also called induced abortion .

See miscarriage.
Cessation of normal growth, especially of an organ or other body part, prior to full development or maturation.
The premature ending or abandonment of an undertaking.
Something that is regarded as poorly made or done.
---
abortion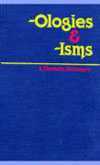 aborticide
1.
destruction of a fetus. Also called
feticide.
2.
that which produces an abortion; an abortifacient
abortifacient
Cf. aborticide,
2.
feticide
the killing of a fetus; especially illegal abortion. Also called
aborticide
. —
feticidal, foeticidal,
adj.
---
abortion

Noun
(plural abortions)
(medicine or dated) The cessation of pregnancy or fetal development: [First attested in the mid 16th century.]

(medicine or dated) a miscarriage. [First attested in the mid 16th century.]
(still current) an induced abortion. [First attested in the mid 16th century.]

A monstrosity; a misshapen person. [First attested in the late 16th century.]
(figuratively) Failure of a promise or a goal. [First attested in the early 18th century.]
(biology) Arrest of development of any organ, so that it remains an imperfect formation or is absorbed. [First attested in the mid 18th century.]
Any fruit or produce which is interrupted in its progress before it is matured or perfect; an idea, project, or anything that does not come to maturity.
(chiefly art) Something ugly, an artistic atrocity.
The cessation of an illness or disease at a very early stage.
An unpleasant or poorly executed idea or project.
---
abortion - Legal Definition
n
The premature termination of a pregnancy.
The intentional and artificial termination of a pregnancy that destroys an embryo or fetus.
The spontaneous expulsion of an embryo or fetus before it is capable of living outside the womb.
---