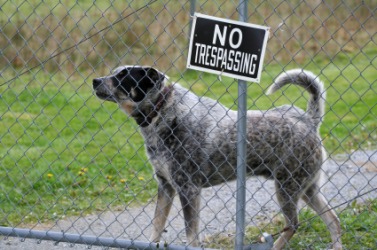 A watchdog on duty.
---
watchdog
noun
a dog kept to guard property, as by barking
a person or group that keeps watch in order to prevent waste, unethical practices, etc.
transitive verb
to act as a watchdog over
---
watchdog
noun
A dog trained to guard people or property.
One who serves as a guardian or protector against waste, loss, or illegal practices.
Related Forms:
---
watchdog
---