transverse

trans·verse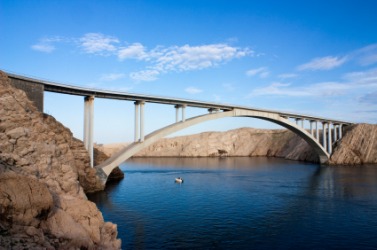 This bridge transvverses the river.
adjective
The definition of transverse is to go from side to side or to extend across something.

When a beam goes across your entire deck, this is an example of a situation where the beam transverses the deck.
---
transverse
lying, situated, placed, etc. across; crossing from side to side

Geom.

designating the axis that passes through the foci of a hyperbola, or the part of that axis between the vertices
Origin of transverse
Classical Latin
transversus,
past participle of
transvertere
: see traverse
a transverse part, beam, etc.

Geom.

a transverse axis
---
transverse
adjective
Situated or lying across; crosswise.
noun
Something, such as a part or beam, that is transverse.
Origin of transverse
Latin
trānsversus
from past participle of
trānsvertere
to turn across
trāns
trans-
vertere
to turn
; see
wer-
2
in Indo-European roots.
Related Forms:
---
transverse

Adjective
(comparative more transverse, superlative most transverse)
Noun
(plural transverses)
Anything that is transverse or athwart.
---
transverse - Computer Definition

At a right angle, i.e., 90 degree angle. Crosswise, or perpendicular. See also normal.
---
To cross from side to side.
---