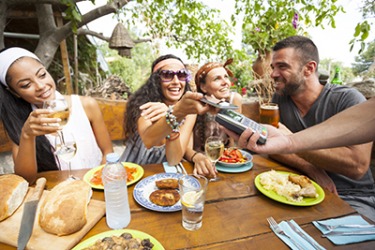 Claudette paid for the whole shebang because she was celebrating her recent job promotion with her friends.
noun
Shebang is slang for a situation, or a set of facts or things.

An example of shebang is someone paying for the entire check for a large group dinner; paying for the whole shebang.
---
shebang
a shack or hut

Informal

an affair, business, contrivance, thing, etc.

chiefly in

the whole shebang
Origin of shebang
probably variant, variety of shebeen
---
shebang
noun
Slang
A situation, organization, contrivance, or set of facts or things: organized and ran the whole shebang.
Origin of shebang
Origin unknown
---
shebang

---