sensor

sen·sor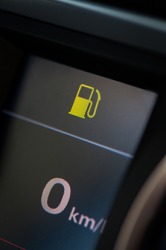 The sensor on the car's dashboard indicated that the fuel tank was low on gasoline.
noun
The definition of a sensor is a tool that is designed to detect something and then to respond by taking a specific action.

An example of a sensor is how a GPS picks up a signal and relays that information in the form of directions.
---
sensor
any of various devices designed to detect, measure, or record physical phenomena, as radiation, heat, or blood pressure, and to respond, as by transmitting information, initiating changes, or operating controls
Origin of sensor
from Classical Latin
sensus
, past participle of
sentire
, sense + -or
---
sensor
noun
A device, such as a photoelectric cell, that receives and responds to a signal or stimulus.
See sense organ.
---
sensor

---
sensor - Computer Definition
A device that measures or detects a real-world condition, such as motion, heat or light and converts the condition into an analog or digital representation. An optical sensor detects the intensity or brightness of light, or the intensity of red, green and blue for color systems. See smart sensor, sensor network and mote.
---