self portrait
self-por·trait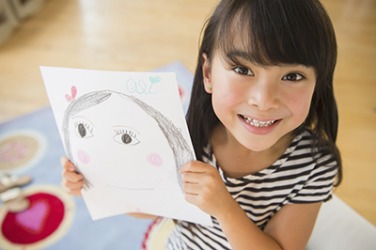 Ali's parents got her a box of crayons and a sketchpad for her birthday so she drew a self portrait for them to show her appreciation.
noun
Self portrait is a painting or picture you make of yourself.

An example of self portrait is when Picasso drew himself.
---
self-portrait
a painting, drawing, etc. of oneself, done by oneself
---
self-portrait
noun
A pictorial or literary portrait of oneself, created by oneself.
---
self-portrait

Noun
(plural self-portraits)
---