self policing
self-po·lic·ing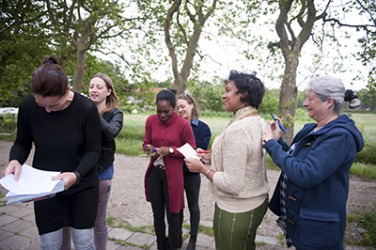 The women had a meeting because they wanted to form a self policing neighborhood watch for their street.
noun
Self policing is a process where individuals or groups provide their own discipline and enforce it without outside help.

An example of self policing is a community group where everyone leaves items that they want to trade or sell in a designated area and no one steals those items.
---
self-policing
a process or procedure by which an industry, profession, or other cooperating group checks its own members to be sure they conform to established principles or agreements
---
self-policing
noun
The detection and prevention of dangerous, inappropriate, or illegal acts without use of an external authority.
Related Forms:
self′-po·lic′ing

adjective
---