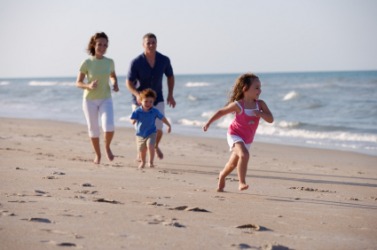 A family enjoying the seashore.
noun
The seashore is the land right along the ocean.

An example of a seashore is the beach.
---
seashore
land along the sea; seacoast

Law

the land along the sea lying between the usual high-water and low-water marks
---
seashore
---
seashore

Noun
(plural seashores)
The foreshore, the strip of land between low water and high water.
---