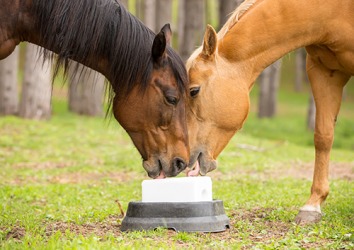 A saline is sometimes given to horses to replenish their sodium levels.
adjective
Saline means containing salt or salt characteristics.

An example of something saline is a cup of water with salt added; a saline solution.
noun
The definition of a saline is a salt source.

An example of a saline is a salt lick used by horses and cows.
---
saline
of, characteristic of, or containing common salt, or sodium chloride
of or containing any of the salts of the alkali metals or magnesium
Origin of saline
Late Middle English
salyne
from Classical Latin
salinus
from
sal
, salt
a salt spring, lick, mine, etc.
a salt of magnesium or of an alkali metal, often used as a cathartic
a saline solution, esp. one that is isotonic, used in medical treatment or biological experiments
---
saline
adjective
Of, relating to, or containing salt; salty.
Of or relating to chemical salts.
noun
A salt of magnesium or of the alkalis, used in medicine as a cathartic.
A saline solution, especially one that is isotonic with blood and is used in medicine and surgery.
Origin of saline
Latin
salīnus
from
sāl
salt
; see
sal-
in Indo-European roots.
Related Forms:
---
saline

Adjective
(comparative more saline, superlative most saline)
Resembling salt.

a saline taste
Noun
(plural salines)
A salt spring; a place where salt water is collected in the earth.
---