residential

res·i·den·tial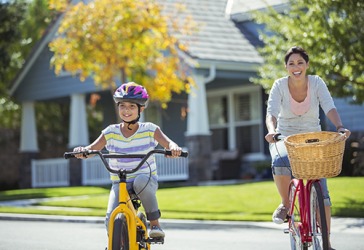 Lydia was fortunate to purchase her home in this residential neighborhood with A rated schools.
adjective
The definition of residential is something related to a dwelling or location where people live.

A college that offers dorm rooms is an example of a place that offers residential accommodations.
A neighborhood made up of single-family homes where people live is an example of a residential neighborhood.
---
residential
of or connected with residence
of, characterized by, or suitable for residences, or homes: a residential neighborhood
chiefly for residents rather than transients: a residential hotel
---
residential
adjective
Of, relating to, or having residence: a residential college.
Of, suitable for, or limited to residences: residential zoning.
Related Forms:
---
residential

---