rescind

re·scind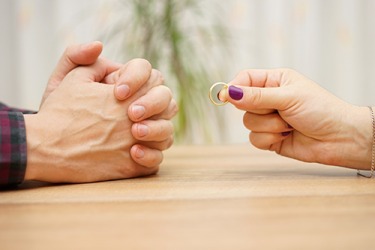 Claire decided to rescind her engagement to Matt because she had second thoughts about their relationship.
verb
Rescind is defined as to cancel or make something void.

An example of rescind is someone calling off their wedding.
---
rescind
to revoke, repeal, or cancel (a law, order, etc.)
Origin of rescind
Classical Latin
rescindere
(pp.
rescissus
), to cut off from
re-,
back +
scindere,
to cut: see scission
---
rescind
transitive verb
re·scind·ed, re·scind·ing, re·scinds
To make void; repeal or annul.
Origin of rescind
Latin
rescindere
re-
re-
scindere
to split
; see
skei-
in Indo-European roots.
Related Forms:
---
rescind

Verb
(third-person singular simple present rescinds, present participle rescinding, simple past and past participle rescinded)
Origin
From the Latin rescindō ("I cut back"), from re- ("back") + scindō ("I cut").
---
rescind - Legal Definition
v
To cancel a contract, whether unilaterally or by mutual agreement and restore both parties to status quo ante (the positions they would have been in if the contract had never existed). See also
rescission
.
---