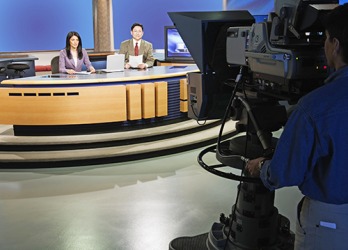 The local news team's reportage of the story was revealing and in-depth.
noun
Reportage is defined as the act of telling news or what is reported as news.

An example of reportage is an anchorman on TV telling about a police incident from that day.
An example of reportage is a news spot about a local protest.
---
reportage
the act or process of reporting news events
written reports, articles, etc. that deal with current events in a journalistic manner
---
reportage
noun
The reporting of news or information of general interest.
Something reported.
Origin of reportage
French
from
reporter
to report
from
Old French; see
report
.
---
reportage

---