remedial

re·me·di·al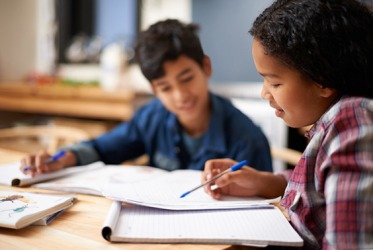 Lillian and Jamal have made excellent progress in their remedial reading class.
adjective
The definition of remedial is something provided to cure, or something designed to get a student up to speed who is behind.

A potion that is supposed to make you feel better when you drink it is an example of something that would be described as a remedial potion.
A class that is supposed to catch students up on basic math concepts that they should know, is an example of somethingthat would be described as remedial math.
---
remedial
providing, or intended to provide, a remedy

Educ.

designating or of any special course of study for helping students overcome deficiencies in specific skills, abilities, or knowledge: remedial reading
Origin of remedial
Late Latin
remedialis
---
remedial
adjective
Supplying a remedy.
Intended to correct or improve deficient skills in a specific subject: remedial reading.
Related Forms:
---
remedial

Adjective
(comparative more remedial, superlative most remedial)
Origin
From Latin remedialis
---