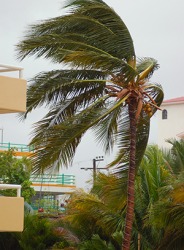 The wind blew relentlessly as the tropical storm moved through during our annual beach vacation.
adverb
Relentlessly is defined as done in a constant or harsh way.

An example of relentlessly is a boxer continuing to punch someone after they've already been knocked out.
---
relentlessly

Adverb
(comparative more relentlessly, superlative most relentlessly)
In a relentless manner.
---