reclamation

rec·la·ma·tion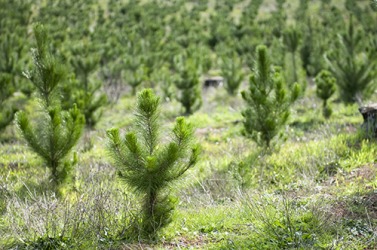 After many years of deforestation, there was a reclamation of the land with the planting of pine saplings.
noun
Reclamation is the process of getting something useful from waste, or getting something back that was previously thought of as waste.

An example of a reclamation is how landfill employees sift through garbage to find usable items.
An example of a reclamation is trees growing on land that was heavily logged.
---
reclamation
a reclaiming or being reclaimed; esp., the recovery of wasteland, desert, etc. by ditching, filling, or irrigating
the process or industry of obtaining useful materials from waste products
Origin of reclamation
French
réclamation
from Classical Latin
reclamatio
---
reclamation
noun
The act or process of reclaiming.
A restoration, as to productivity, usefulness, or morality.
Origin of reclamation
Middle English
reclamacion
from
Old French
reclamation
from
Latin
reclāmātiō
reclāmātiōn-
cry of opposition
from
reclāmātus
past participle of
reclāmāre
to exclaim against
; see
reclaim
.
---
reclamation

---