rad

rad.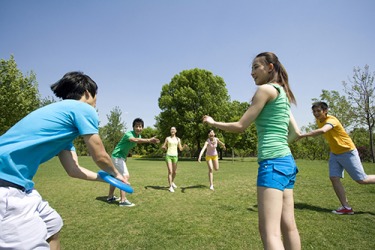 The group of friends had a rad time playing frisbee in the park.
adjective
The definition of rad is slang for an excellent person or thing.

An example of rad is a bright sunny day spent with friends; a rad day.
noun
Rad is defined as a unit of energy that has been absorbed from radiation.

An example of a rad is four doses of radiation absorbed into the skin.
---
rad
a basic unit of an absorbed dose of radiation, equal to the absorption of 100 ergs of energy per gram of material or 0.01 joule per kilogram of material (0.01 gray or 1.1 roentgen)
Origin of rad
from rad(iation)
radian(s)
radical
radius
radix
---
rad
noun
A unit of energy absorbed from ionizing radiation, equal to 100 ergs per gram or 0.01 joule per kilogram of irradiated material. It has been replaced as a standard scientific unit by the gray.
Origin of rad
r(adiation) a(bsorbed) d(ose)
adjective
Slang
Excellent; wonderful.
Origin of rad
Short for
radical
rad.
abbreviation
Mathematics
radical
radius
radix
---
rad

Noun
(plural rads)
Abbreviation of radian.
(automotive, plumbing, slang) Abbreviation of radiator.
---
rad - Computer Definition
(1) (Rapid Application Development) Developing systems incrementally and delivering working pieces every three to four months, rather than waiting until the entire project is programmed before implementing it. Over the years, many information projects have failed, because, by the time the implementation took place, the business had changed. RAD employs a variety of automated design and development tools, including CASE, 4GLs, visual programming and GUI builders, all of which help create prototypes and running applications faster than by coding program statements a line at a time. The term was coined years ago by industry guru James Martin and focuses on personnel management and user involvement as much as on technology. Joint application development is another RAD concept (see JAD). The term is also used in a more general way to refer to an environment that produces applications quickly and efficiently.
(2) (RADiation dose) An earlier unit of measurement of absorbed radiation. Defined in the centimeter-gram-second (CGS) system as equal to 100 ergs of energy absorbed by one gram of matter, the rad was superseded by the "gray," an SI unit where 100 rad are equal to one gray. See radiation hardened and gray.
---