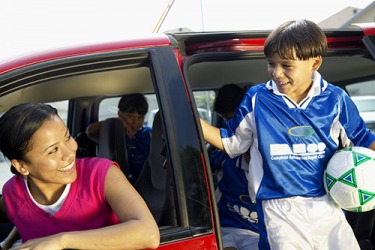 She is the quintessential soccer mom because she takes her son and his friends to soccer practice in her minivan.
adjective
The definition of quintessential is something that is the typical example of a particular person or characteristic.

An example of the quintessential soccer mom is a mom who drives a mini-van and whose kids play soccer.
---
quintessential
adjective
Of, relating to, or having the nature of a quintessence; being the most typical: "Liszt was the quintessential romantic" ( Musical Heritage Review )
Related Forms:
quin′tes·sen′tial·ly

adverb
---
quintessential

Adjective
(comparative more quintessential, superlative most quintessential)
Of the nature of a quintessence (in all senses); ultimate.
---