punctual

punc·tu·al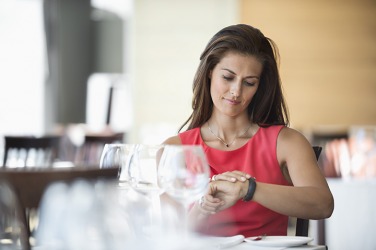 The punctual woman was optimistic about her lunch meeting with a new client.
adjective
The definition of punctual is on time or not late.

An example of punctual is a person who promises to arrive at 2 and who arrives at 2.
---
punctual
of, like, or drawn into a single point
carefully observant of an appointed time; on time; prompt

Archaic

punctilious
Origin of punctual
Middle English from Medieval Latin
punctualis
from Classical Latin
punctus
, a point
---
punctual
adjective
Acting or arriving exactly at the time appointed; prompt.
Paid or accomplished at or by the appointed time.
Precise; exact.
Confined to or having the nature of a point in space.
Linguistics Of, related to, or being the verbal aspect that expresses momentary action or action considered as having no temporal duration.
Origin of punctual
Middle English
sharp-pointed
from
Medieval Latin
pūnctuālis
from
Latin
pūnctum
point
from neuter past participle of
pungere
to prick
; see
pungent
.
Related Forms:
punc′tu·al′i·ty punc′tu·al·ness

noun
---
punctual

Adjective
(comparative more punctual, superlative most punctual)
prompt or on time

(of an event) Happening at the appointed time
(of a person) Acting at the appointed time

Luis is never late; he's the most punctual person I know.

(mathematics) Existing as a point or series of points
---