pregnancy

preg·nan·cy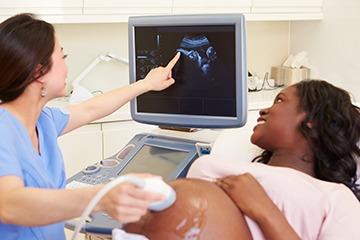 Pregnant woman having an ultrasound scan.
noun
Pregnancy is defined as the state of carrying a baby in your uterus.

An example of pregnancy is carrying a child that you give birth to after nine months.
---
pregnancy
noun
pl.
-·cies
the condition, quality, or period of being pregnant
---
pregnancy
noun
pl.
preg·nan·cies
a. The condition of being pregnant: a test for pregnancy.

b. An instance of being pregnant: Her second pregnancy was easy.

c. The period during which one is pregnant: the first trimester of pregnancy.

The quality or condition of being rich in significance, import, or implication.
Creativity; inventiveness.
---
pregnancy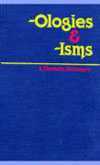 See also abortion; birth; children; mother; parents; sex.
cyesiology
Obsolete,
the part of medical science that studies pregnancy.
cyesis
Medicine.
the condition of pregnancy.
eccyesis
a pregnancy that takes place outside the uterus.
embryography
the scientific description of the fetus. —
embryographic,

adj.
fetology
the branch of medicine that studies fetuses. —
fetologist, foetologist,

n.
gravidity
the state or condition of pregnancy. —
gravidness,

n.

—gravid,

adj.
obstetrics
the medical specialty that deals with pregnancy and childbirth. —
obstetrician,

n.

—obstetric, obstetrical,

adj.
pregnancy
the state, condition, or quality of being with child. —
pregnant,

adj.
---
pregnancy

---