informative
in·for·ma·tive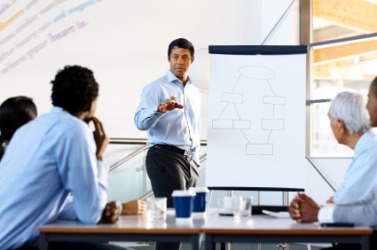 A businessman gives an informative lecture.
adjective
The definition of informative is something that contains useful, helpful or relevant information or details.

A lecture in which you learn a lot is an example of an informative lecture.
---
informative
giving information; educational; instructive
Origin of informative
Medieval Latin
informativus
from Classical Latin
informatus
, past participle of
informare
: see inform
---
informative
adjective
Serving to inform; providing or disclosing information; instructive.
Related Forms:
---
informative

Adjective
(comparative more informative, superlative most informative)
Providing information; especially, providing useful or interesting information.

I read a very informative newspaper article on that subject last week.

(in standards and specifications) Not specifying requirements, but merely providing information.
---