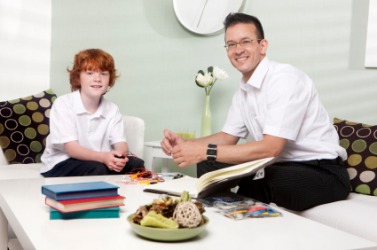 Home schooling a child.
---
homeschool definition by American Heritage Dictionary
or home-school
verb
home·schooled
or
home-schooled
,
home·school·ing
or
home-school·ling
,
home·schools
or
home-schools
verb
, transitive
To instruct (a pupil, for example) in an educational program outside of established schools, especially in the home.
verb
, intransitive
To provide educational instruction in a homeschool.
noun
A school operated outside established educational institutions, especially in a home.
Related Forms: