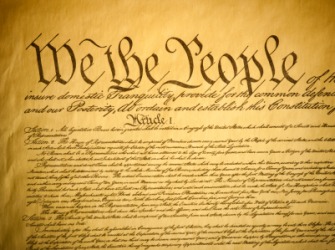 The United States constitution is a historical document.
adjective
The definition of historical is something that provides evidence to the facts of history or is based on people and events of the past.

An example of historical is a document like the Declaration of Independence.
---
historical
of or concerned with history as a science: the historical method
providing evidence for a fact of history; serving as a source of history: a historical document
based on or suggested by people or events of the past: a historical novel
established by history; not legendary or fictional; factual; real
showing the development or evolution in proper chronological order: a historical account
historic (sense )
Origin of historical
from Classical Latin
historicus
+ -al
---
historical
adjective
a. Of or relating to history; concerned with past events: a historical account.

b. Based on past events or set in the past: a historical novel.

c. Used in or providing evidence of the past: historical costumes; historical records.

Concerned with phenomena as they change through time: a historical dictionary.
Important or famous in history. See Usage Note at historic.
Related Forms:
---
historical

---