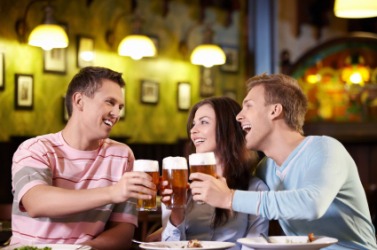 Friends enjoying their favorite hangout.
noun
The definition of a hangout is a place where people regularly meet to spend time together.

An example of a hangout is a bar where friends meet each Friday.
---
hangout
Slang
a place frequented by some person or group
---
hangout
noun
Slang
A place where one frequently spends one's spare time.
---
hangout

Noun
(plural hangouts)
A place for hanging out.

Every Friday, Geoff and his group of friends all met at their favorite hangout to talk and have a good time.
---