Hampshire
[hamp′s̸hir, ham′-]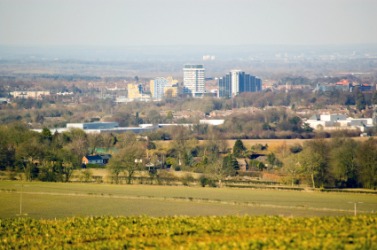 A view of Hampshire, England.
---
Hampshire
county on the S coast of England: 1,459 sq mi (3,779 sq km); pop. 1,542,000

former county of England including present-day Hampshire & the Isle of Wight
---
Hampshire
noun
Any of a breed of large sheep originating in England, having a black face and black ears and legs.
Any of a breed of swine originating in England and developed in the United States, having a black body with a white beltlike band around the shoulders and front legs.
Origin of Hampshire
After
Hampshire, a county of southern England
.
---
Hampshire
---