floral
[flôr′əl, flō′rəl]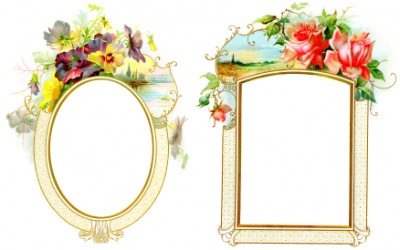 Picture frames with a floral border.
---
floral
adjective
of, made of, or like flowers
Origin of floral
Classical Latin
floralis
, of the goddess Flora: see
flora
noun
a pattern or design incorporating representations of flowers
a fabric, rug, etc. with such a pattern or design

a perfume with a floral aroma
---
floral
adjective
Of, relating to, or suggestive of a flower: a fabric with a floral pattern.
Related Forms:
---
floral
Adjective
(comparative more floral, superlative most floral)
Of, pertaining to, or connected with flowers.
Noun
(plural florals)
A floral design.
Proper noun
(plural Floréals)
(historical) The eighth month of the French Republican Calendar, from April 20 or 21 to May 20 or 21.
Origin
From Latin flos (flowering)
---