flag football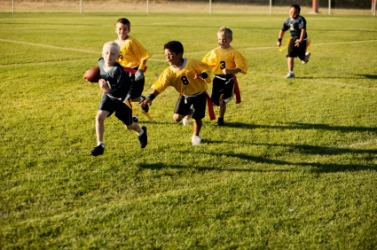 Children playing flag football.
---
flag football
noun
A type of football in which the advancement of the ball is stopped by removing a flag attached to the ball carrier's clothing.
---
flag football
Noun
(uncountable)
A version of American football where the players must remove a flag, worn around the waist, from the ball carrier instead of tackling.
---