fermentation

fer·men·ta·tion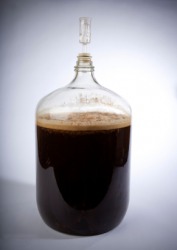 This carboy is used in the fermentation of beer.
noun
Fermentation is defined as a process involving yeasts or other microorganisms breaking down a substance, or a state of excitement.

When grapes are crushed or transferred into a press, cultured yeast is added, and the sugars in the grapes start to convert into alcohol, this is an example of fermentation.
New Orleans during Mardi Gras is an example of a location that would be described as in a state of fermentation.
---
fermentation
the breakdown of complex molecules in organic compounds, caused by the influence of a ferment: bacteria cause milk to curdle by fermentation
excitement; agitation
Origin of fermentation
Middle English
fermentacioun
from Late Latin
fermentatio
: see ferment
---
fermentation
noun
Any of a group of chemical reactions induced by microorganisms or enzymes that split complex organic compounds into relatively simple substances, especially the anaerobic conversion of sugar to carbon dioxide and alcohol by yeast.
Unrest; agitation.
---
fermentation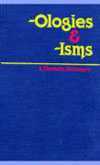 enzymology
the branch of biochemistry that studies enzym es. Also called
zymology.
—
enzymologist
,
n
.
zymetology
zymology.
zymogenesis
the process in which a zymogen becomes an enzyme, as in the fermentation process. —
zymogenic
,
zymogenous
,
adj
.
zymology
the branch of biochemistry that studies fermentation. Also called
zymetology
.
zymolysis
1.
the fermentative action of enzymes.
2.
fermentation and its resulting changes. —
zymolytic
,
adj
.
zymometer
a device for determining degrees of fermentation.
zymosis
fermentation. See also
disease and illness
. —
zymotic
adj
.
zymotechnics
the application of the principles of fermentation. Also
zymotechny
. —
zymotechnic
,
adj
.
zymotic
1.
caused by or causing fermentation.
2.
causing or referring to infectious diseases.
zymurgy
a branch of applied chemistry that studies fermentation processes, as in brewing.
---
fermentation

---