energy drink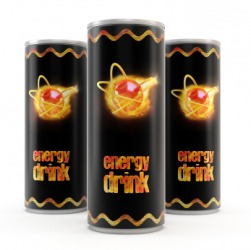 Three energy drinks.
noun
The definition of an energy drink is a bottled beverage containing caffeine as well as other stimulants to make someone feel more energetic.

A Red Bull is an example of an energy drink.
---
energy-drink

Noun
(plural energy drinks)
A highly caffeinated, sometimes carbonated, beverage containing added ingredients advertised as increasing alertness, performance etc.
---